.swiss embassy
SPN / DEC 2015
Swiss embassy in
Madrid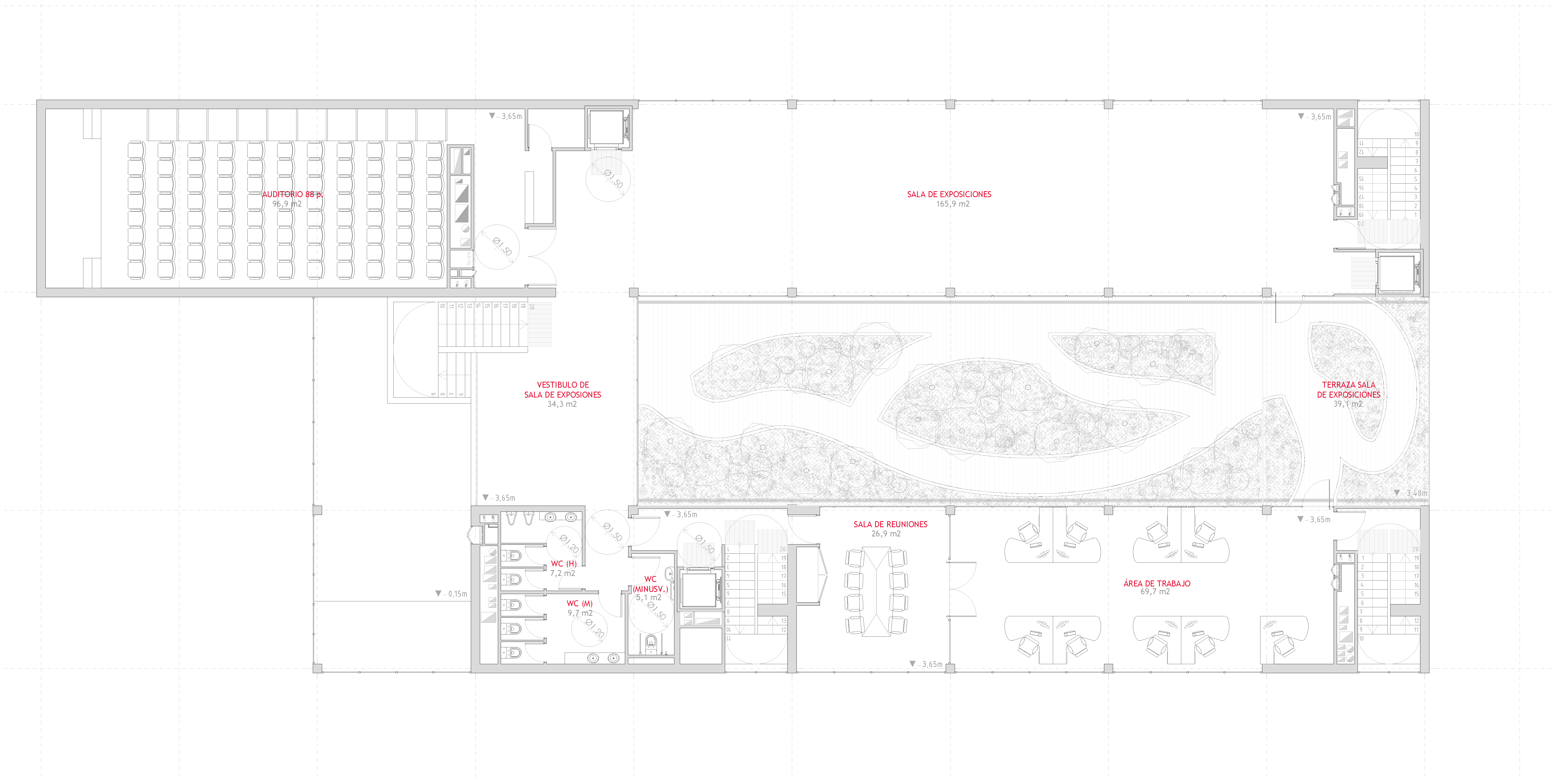 A hypothetical development project for the Swiss Embassy in the city of Madrid. We implemented the technical systems necessary to achieve the best conditions of climatic comfort and functionality.

The Swiss Embassy in Madrid aims to be more than just a space that hosts the program sti­pulated. The underlying of a country like Swit­zerland, linked to nature, mountains and with a genuine architectural tradition in terms of materials and technology, is well present in the project concept.
The project is generated from two bays, two ta­blets connected at different points and heights and delimiting a courtyard, where all the spa­ces of the embassy look. This patio is visually connected throughout the entire project spa­ce and links the two ends.

The heart of the project is the air conditioning, sanitation and ventilation system. Adding the maximum conditions required by law for fire safety, maximum noise levels, evacuation and accessibility for people with disabilities.

The program is therefore reflected in both bays, dedicating the west bay to the public part and the other one to the private areas of the project.

In addition, our focus was in the house of the ambassador of Switzerland, doing a detailed study of its comfort conditions, located on the roof of one of the volumes.